Leading Lady Entrepreneurs Network is a company that provides online training resources and services to current and aspirant female entrepreneurs that want to boost their confidence and live a balanced life as they successfully establish and manage thriving businesses.
Our focus is on the four key areas of importance in a woman's life namely: having the right mindset, promotion of healthy relationships with self and others, launching and growing successful businesses as well as effective financial management.
We believe empowering women entrepreneurs in these areas will result in a balanced life that they will love and be proud of.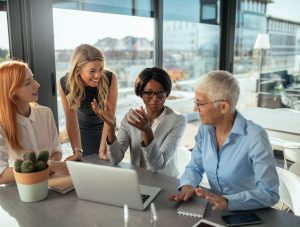 Join Our Community
---
As a woman you are already familiar with the many balls that we juggle in our daily living; and despite our efforts to handle it all with prowess, it can quickly get overwhelming, confusing, frustrating and sometimes even lonely. We spend so much time grasping at straws, making do and hoping our efforts will yield best result. All of this is enough to leave even the most savvy of women feeling defeated, hopeless and pessimistic. This is where Leading Lady Entrepreneurs Network features. We want to help you make business and life manageable so that you take the reigns and become the Leading Lady of your life!
I learnt more than really being in a position to share...I learned that if I want to be taken seriously as coach and savvy business woman, I need to invest in myself.
Truly helpful when you can bounce ideas off some like-minded individuals facing similar challenges. Well done Leading Ladies. This is amazing!